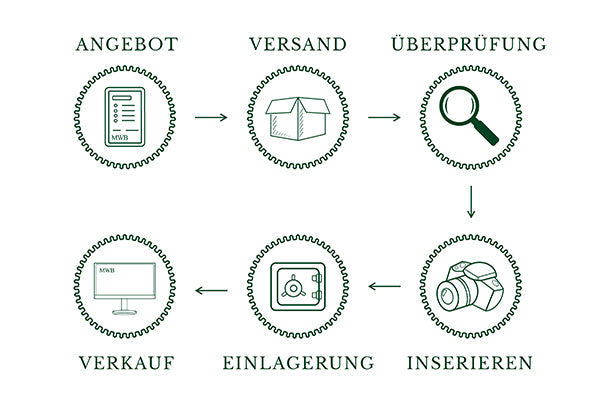 Selling a watch should be easy and straightforward.
We are at your side for this! Conventional offers from dealers are mostly below what you imagined.
We take over the sale of your watch for you and list it in our online shop with more than 17,000 visitors per month.
The communication with potential buyers, storage of your watch and the sale is all done by us, you don't have to worry about a thing.
We try to achieve the best possible price for you and only take a small commission of 5.5% of the sales price achieved. Do not hesitate, let us do the work for you and find a new owner for your watch. In order to optimize the sales opportunities, we can currently only list watches in the "full set" on our website.